Chemical Engineering and Oil Refining Department
This department was established in 2013- 2014, it grants the B.Sc. degree in Chemical Engineering. This department will contribute greatly to the rapid growth in the field of chemical industries and to the industrial sector of Iraq and the region; it shall supply the local and international markets with qualified chemical engineers.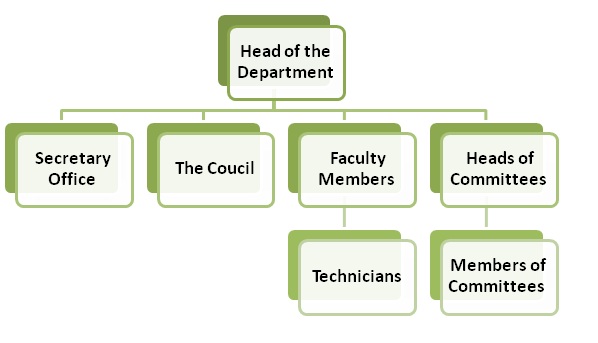 Vision, Mission and Objectives
Vision: the department seeks to build a sophisticated cognitive environment based on solid scientific foundations so as to get into the prestigious ranks among the world rankings.

Mission: optimum use of advanced technology and teaching methods to qualify chemical engineers capable to overcome all future work challenges.

Objectives:

Strengthen the skills of graduates and their creativity in their field.

Communicate with the Iraqi and foreign companies operating in the oil and energy sector.

Achieve quality in all aspects of work.

Attract local distinctive competencies and seek to contract with qualified teaching staff from outside Iraq.

Encourage students and faculty staff to scientific research.

Organize training courses and seminars.
Future Vision: the department aspires to graduate qualified Chemical Engineers who shall contribute to the achievement of various projects in Iraq.
Syllabus:
First Year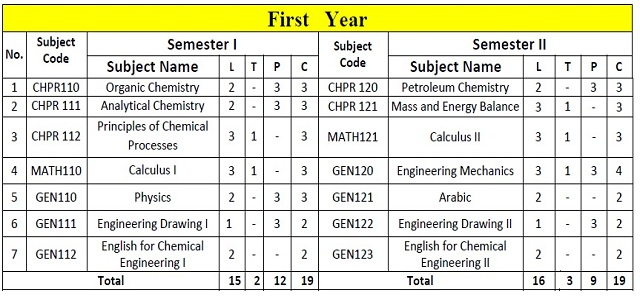 Second Year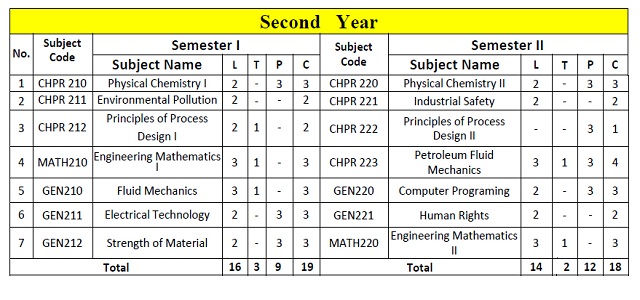 Third Year
Fourth Year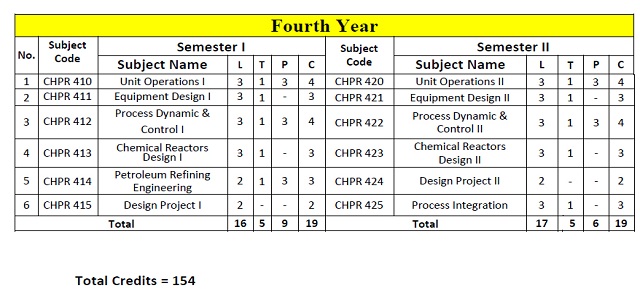 Laboratories
| | | |
| --- | --- | --- |
| Item | Lab. | Stage |
| 1 | Organic Chemistry | 1st |
| 2 | Analytic Chemistry | 1st |
| 3 | Physics | 1st |
| 4 | Mechanics | 1st |
| 5 | Material Strength | 2nd |
| 6 | Physical Chemistry | 2nd |
| 7 | Fluid Mechanics | 2nd |
| 8 | Design Processes | 2nd |
| 9 | Computer | 2nd |
| 10 | Power Technology | 3rd |
| 11 | Heat Transfer | 3rd |
| 12 | Oil Refining | 4th |
| 13 | Industrial Units | 4th |
| 14 | Measuring and Control | 4th |
Activities:
The department participates, as well as other departments, in the weekly seminars held by Oil and Gas Engineering College.

The department also organizes site visits for the operating companies in the oil and industrial sector; these visits contribute to the practical experience of the students.

The department grants the B.Sc. degree in Chemical Engineering after four studying years ( courses system); graduates, then, are able to work in various fields, such as:
Design, Operation and maintenance Processes.

Oil and Gas Refining

Chemical and Petrochemical Industries

Production of Metals such as iron and aluminum

Paper Industry

Food and Pharmaceutical Industries

Desalination and Water Treatment

Biochemistry Industries